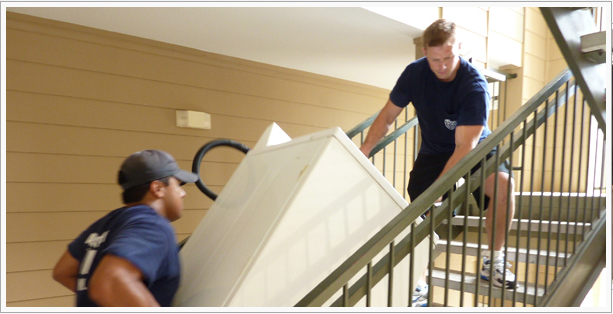 QUICK MOVE, is a family owned and operated moving company in Flagstaff since 1982. We are a leader in the moving industry. When we opened our doors more than 30 years ago, we were two men and a truck. Now QUICK MOVE is a dynamic company known for its team-oriented work environment, and excellent customer service. QUICK MOVE keeps it cost down so we may pass the savings on to our customers. If you're looking for an extraordinary company to serve your Flagstaff moving needs, Flagstaff crating and packing, Flagstaff office systems, Flagstaff load or unload trucks, Flagstaff packing of household goods, etc., contact QUICK MOVE today!
MEET OUR EMPLOYEES:
Thomas J. Greyslak (Owner) 40 years experience.
Fred Evangelesta (Operations Manager) 20 years experience.
*Quick Move crews are made up of Relocation Specialist that have been individually trained on all of Quick Move's services.